Y
ingmi audio tour guide
is a new type of technology products, from the development to now has been used in many industries, has a great use.In people's common multimedia teaching, meeting system, gate monitoring, home life and other aspects of the use of voice guide, there is no denying that intelligent guide system is really convenient for our learning xi and life, and has produced an important impact.
Hefei Humantek Co.,Ltd. is a leading manufacturer of yingmi audio tour guide in China, established in 2007.

There are many features of bluetooth explainer, mainly reflected in:
1, convenience, such a small voice guide can be carried around, very convenient
2, sound transmission can resist noise, will not be disturbed.
3, clarity, do not need to speak hard, others can hear the content very clearly.
4, can avoid many tedious steps, become simple.
Diversity.Many channels are available to meet people's needs.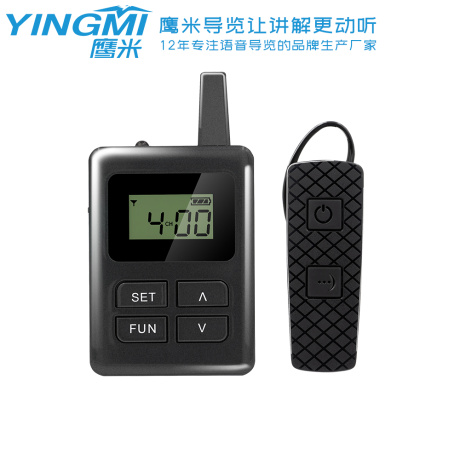 Our products can be widely used in Scenic spot, museums, companies , factories, government agencies and technology center. The yingmi audio tour guide passed ISO9001:2000 ,CE and Rohs .
The team yingmi audio tour guide is suitable for the group travel, company visit.
The speaker can speak by transmitter , the visitor can listen can receiver. It providing high-quality tour services, it overcomes the noise pollution and confusion caused by the previous use of loudspeakers and visits a clear, quiet and comfortable environment.
Yingmi yingmi audio tour guide , Make The Audio More Wonderful. Welcome to visit our company.