Bluetooth tour guide system is a kind of special equipment for explanation, which can express the scenic spot and display objects with full expression of emotion, so that the scenic spot and display extend more vivid, the audience can absorb knowledge, understand connotation and enjoy culture while watching and listening.
Hefei Humantek Co.,Ltd. is a leading manufacturer of Bluetooth tour guide system in China, established in 2007.
Many of the tourists and visitors, and in the process of sightseeing and ornamental, because do not understand the landscape and exhibits rich cultural connotation, to many was supposed to stop, then team on device is a product of scientific and technological innovation, its application range is very wide, can be used in the meeting, applied to the audio-visual teaching, medical 1 yuan, fitness.Automatic guide will be digital audio files, video files, text, pictures and other storage in the terminal playback device, and then by covering the attractions, booth wireless signal trigger devices to enter the area of the playback device.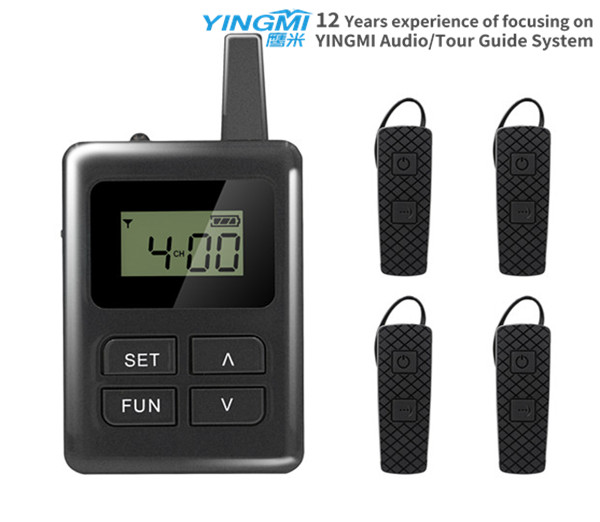 Our products can be widely used in Scenic spot, museums, companies , factories, government agencies and technology center. The Bluetooth tour guide system passed ISO9001:2000 ,CE and Rohs .
The team Bluetooth tour guide system is suitable for the group travel, company visit.
The speaker can speak by transmitter , the visitor can listen can receiver. It providing high-quality tour services, it overcomes the noise pollution and confusion caused by the previous use of loudspeakers and visits a clear, quiet and comfortable environment.