Better Audio Tour Guide Syste

Our company Provide High Quality
audio tour guide system
Service In today's world, the market for audio tour guide system and projection vision systems is becoming more and more fierce. The domestic peer-to-peer products are homogenized, the proportion of high-end products is small, the cost-transfer ability is weak, the cost of R&D investment is high, and the emphasis on R&D is not Under high conditions, there is no sense of ownership and racialism prevails; on the one hand.

Humantek has invested higher costs and better supporting measures in audio guide system products to ensure the quality of products.On the other hand, under the premise of market segmentation, we provide personalized products and services, personalize corporate culture to shape corporate brand personality, realize differentiated market competition strategy through innovation, enhance the company's core competitiveness, and better serve customers,providing customers with higher value.
Hefei Humantek Co.,Ltd. is a leading manufacturer ofAudio Tour Guide System in China, established in 2007.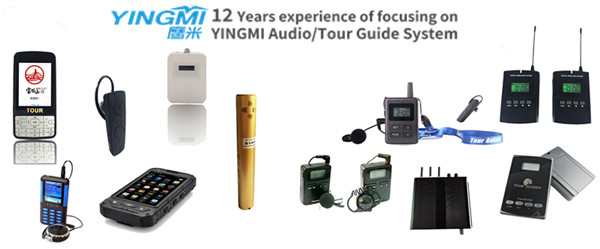 Our products can be widely used in Scenic spot, museums, companies , factories, government agencies and technology center. TheAudio Tour Guide System passed ISO9001:2000 ,CE and Rohs .
The team Audio Guide System is suitable for the group travel, company visit.
The speaker can speak by transmitter , the visitor can listen can receiver. It providing high-quality tour services, it overcomes the noise pollution and confusion caused by the previous use of loudspeakers and visits a clear, quiet and comfortable environment.

Yingmi Audio Tour Guide System , Make The A
udio More Wonderful. Welcome to visit our company.