In the past December, our company has emerged a number of outstanding employees who dare to fight and go all out, playing an exemplary and positive role in the company.In order to set an example and further mobilize the enthusiasm of the majority of employees, the company has assessed and selected the following awards: 2 for outstanding progress award, 2 for breaking the single award, birthday benefits for employees and so on.

Hefei Humantek Co.,Ltd. is a leading manufacturer of audio guide system in China, established in 2007. Our products can be widely used in Scenic spot, museums, companies , factories, government agencies and technology center. The audio guide system passed ISO9001:2000 ,CE and Rohs .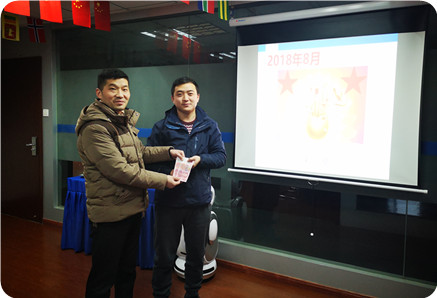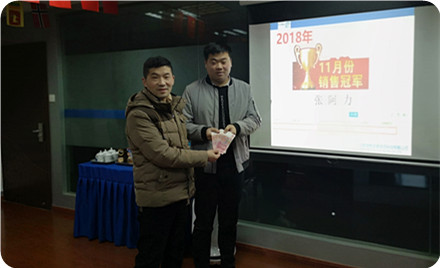 The
Audio Guide System
is suitable for the group travel, company visit.
The speaker can speak by transmitter , the visitor can listen can receiver. It providing high-quality tour services, it overcomes the noise pollution and confusion caused by the previous use of loudspeakers and visits a clear, quiet and comfortable environment.
Yingmi
Audio Guide System
, Make The Audio More Wonderful. Welcome to visit our company .